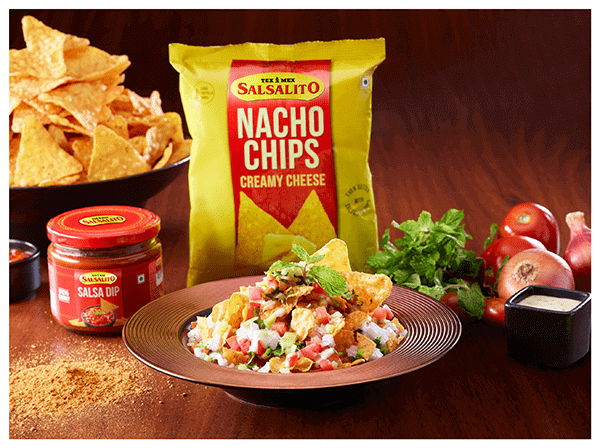 NACHOS BHEL
In the mood for an enthralling evening snack? Skip the Bhel, cut open a pack of Creamy Cheese Nachos chips, crush them and throw in some veggies for a spicy, desi chat twist! After all, chaat is all about fresh flavours!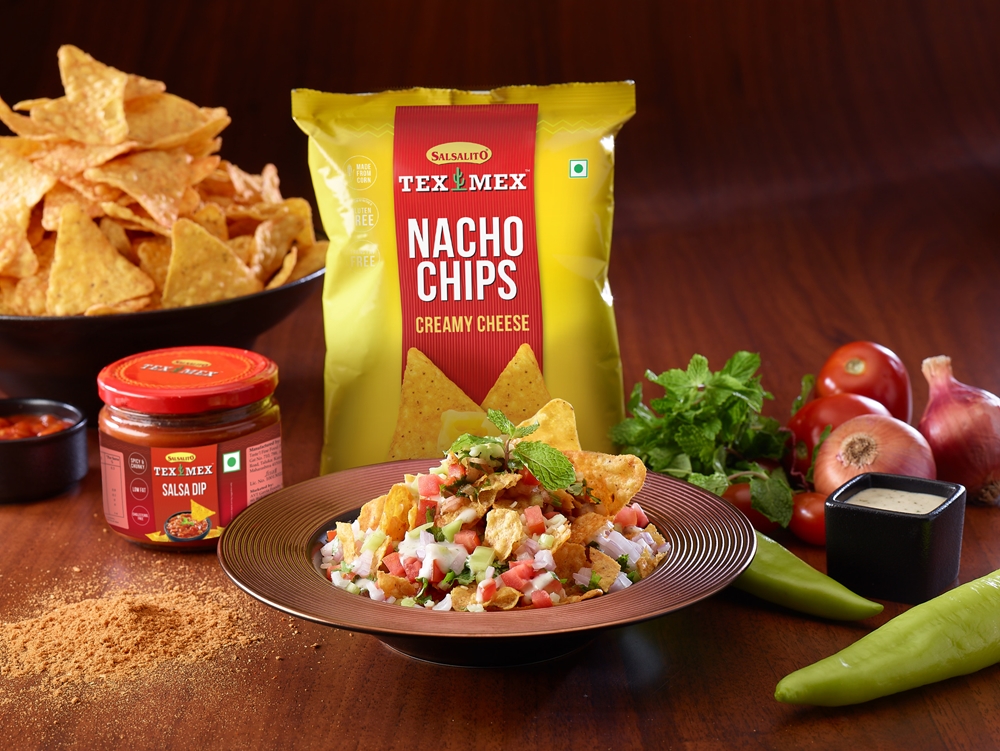 NACHOS CRUSTED CRISPY CHICKEN
Crispy chicken tastes better with crusts of Nachos - and some Salsalito Fajita Seasoning Mix! Chicken breast, seasoned with Fajita mix and crusted with Nachos crumbs is the very definition of 'indulgence'. Crunch on, then!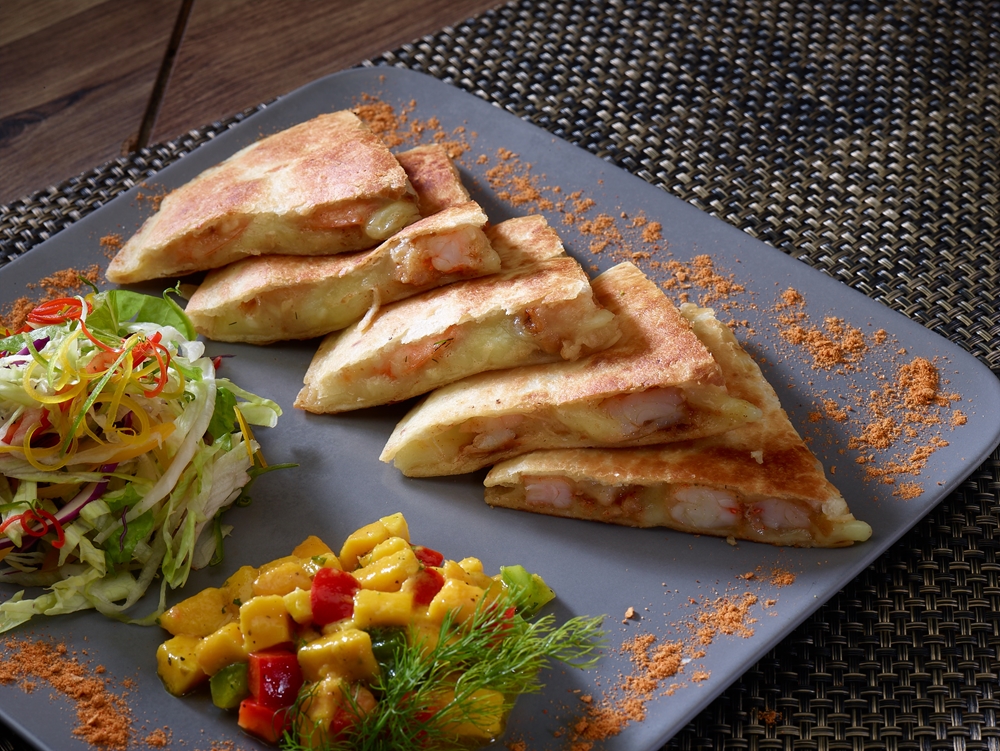 PRAWN & AVOCADO QUESADILLA
Yet another delightful meal that will make for a sumptuous lunch - or dinner. Sauteed prawn and a mix of spices, wrapped in a tortilla, cooked to perfection and chopped into wedges make for a wholesome combination. And a terrific bite.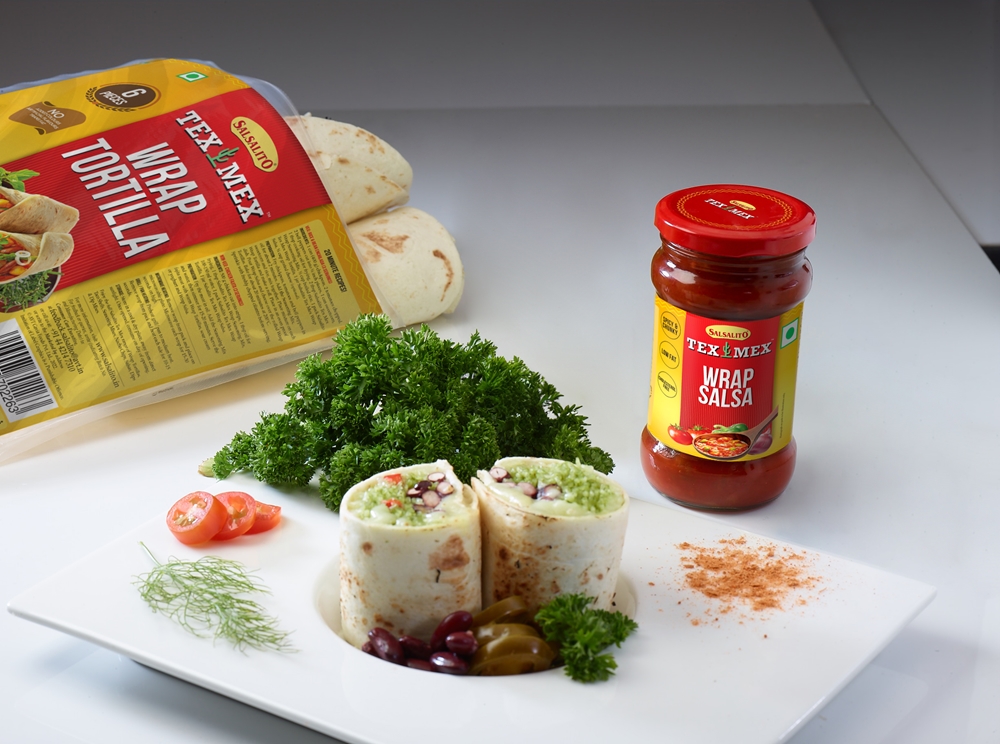 RED BEAN & CILANTRO RICE BURRITO
A few layers of rice and beans with a Wrap Tortilla covering is just what your palate needs. A stuffing of cooked Cilantro rice and healthy red beans, when wrapped with Tortilla and roasted, makes for a fabulous dinner. Get cooking!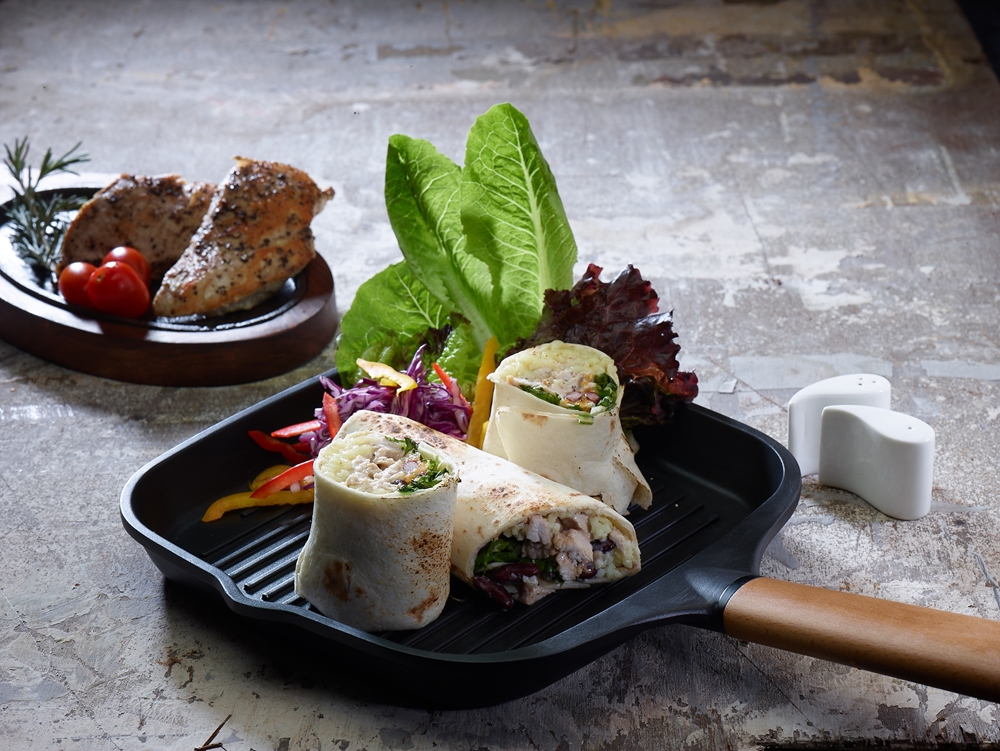 GRILLED CHICKEN AND BEAN BURRITO
If you have a chicken delicacy on your mind, then we'd suggest a valuable addition. Make a Burrito of course! Once you're done preparing grilled chicken and boiled beans, stuff it in a Wrap Tortilla and roll it! Oh, do chop the tortillas into wedges for an easier bite!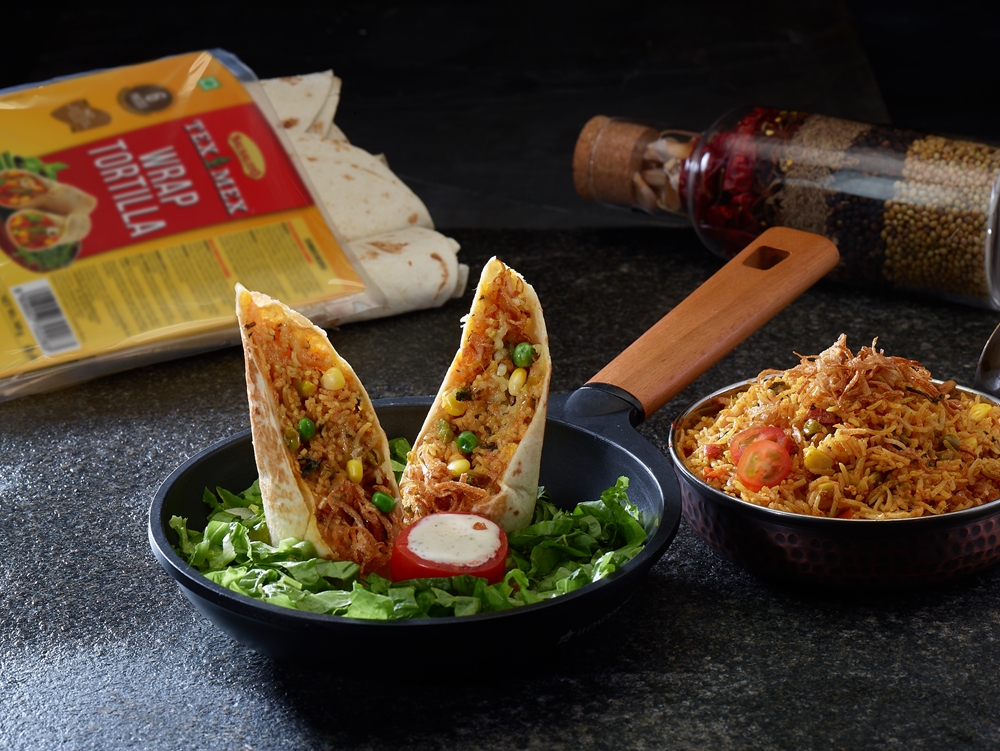 VEGETABLE BIRYANI BURRITO
Take your love for Biryani to another dimension. Mildly cook the Wrap Tortilla and spread your biryani within. Then roll it up, chop into wedges and bite into paradise.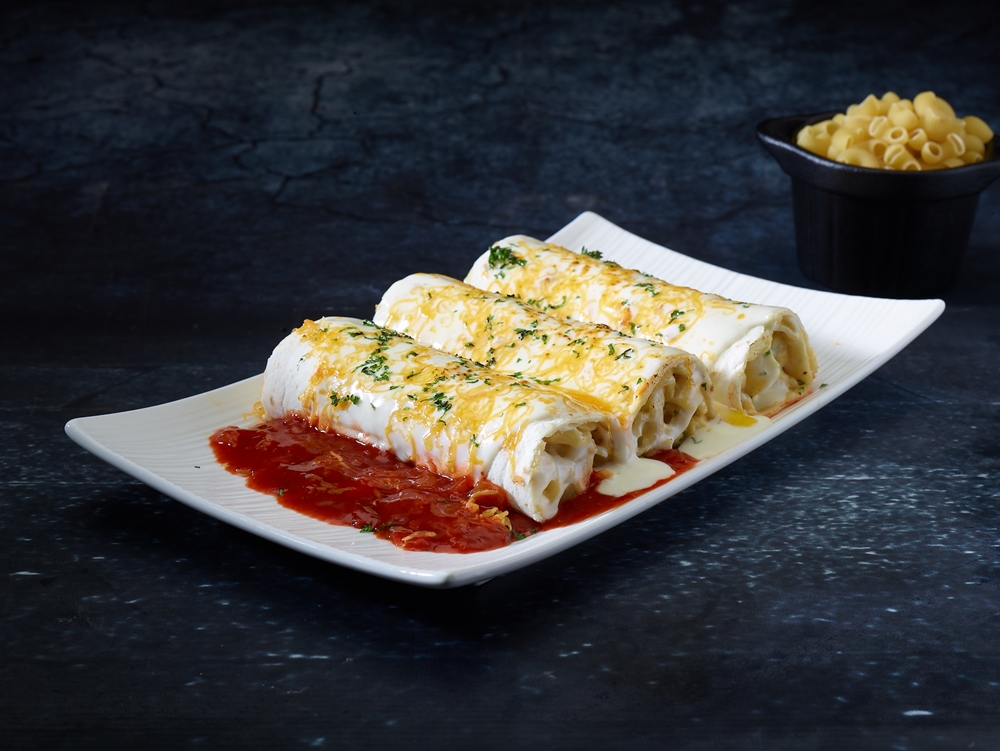 MAC N

'

CHEESE ENCHILADA
Everybody loves good ol' mac N' Cheese. But how does that add up with Wrap Tortillas? Well, you make an enchilada! Scoop up Mac N' Cheese (Cheddar, Mozzarella or one of your choice) pour it over the tortilla, wrap carefully, add sauce, bake, and well... what're you still waiting for?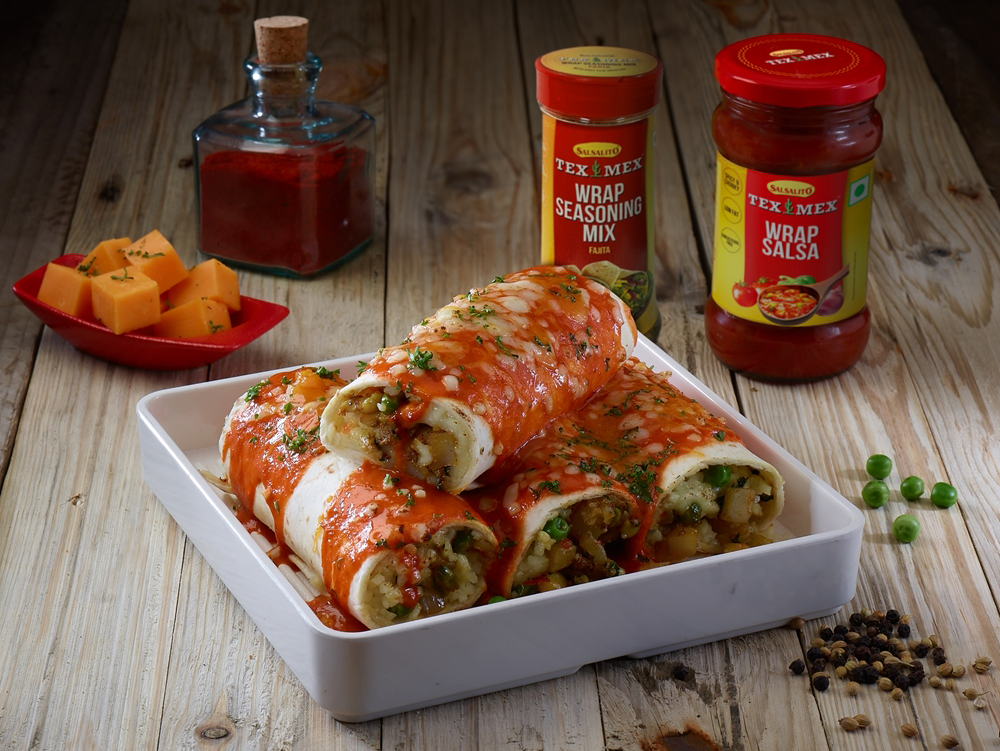 PUNJABI STYLE ENCHILADA
Don't ask what's for dinner. Get down to some Punjabi action! A delightful potatoes and peas mixture, with ample amounts of butter and spices makes for a great filling for the tortillas. Once you're done wrapping the tortilla, pour some sauce over and bake. Watch as each chunk melts into your mouth.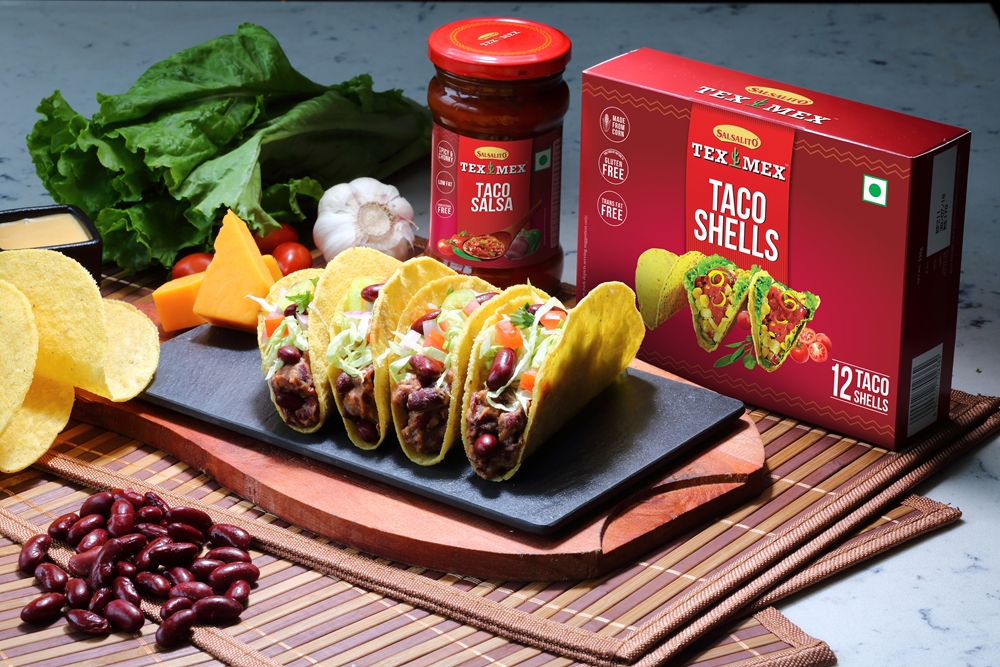 RE

-

FRIED BEAN TACO
Taco shells aren't meant to be empty. Mash up the beans, re-fry them, garnish with choicest veggies and fill the shells for a super-sumptuous bite!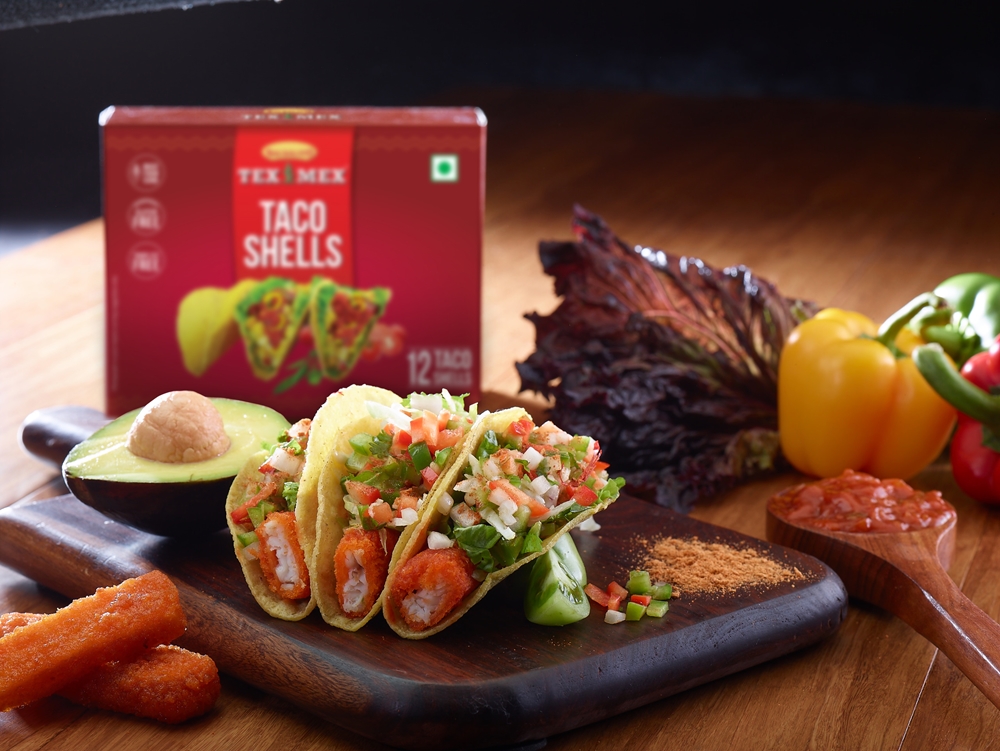 CHILLI FISH TACO
How do you spice up your evening? Go fishing with Tacos. Boneless strips of fish, peppered, garnished and filled within Taco shells make you hungry for another bite.